NAILING IT DOWN w/ GINGER + LIZ
Published by
Renae Bluitt
on Wednesday, October 20, 2010 at 1:10 pm.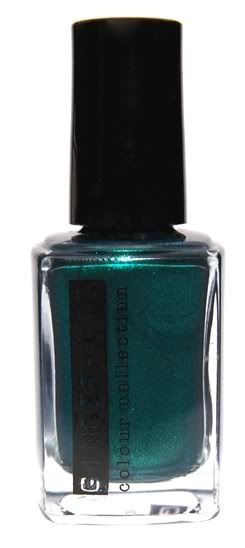 As a self-described beauty junkie, my love for stand out polish colors is now a full-blown obsession thanks to S. Liz Pickett (pictured left) and H. Ginger Johnson (pictured right), the creators of the vegan-friendly—and toxin-free polish collection—Ginger + Liz.
As the new "it" beauty brand, Ginger + Liz has laced the fingers of some of your favorite celebrities including: Kelis, Khloe and Kortney Kardashian, Mary J Blige, Kelis, Eva Longoria, and Kelly Rowland. Still searching for your signature color now that the temps have dropped? We've got you covered. The talented duo is serving up the skinny on this season's hottest nail trends. Here's what they had to say:
"This Fall/Winter 2010 has seen a metallic invasion. Metallic or foil polishes reflect light magnificently, helping us brighten those post summer days when the sun is hiding. Shades like Ginger + Liz's Tuck Me In, Got My Groove Back, Blowin' Money Fast (seen at left), and our classic signature shade, Swagger will satisfy your metallic curiosity."
ED NOTE: Greige or Khaki colored lacquers are also huge this Fall/Winter season. Chanel released four khaki-like polishes recently and they've been all the rage amongst nail polish fanatics. If you want the same great quality and amazing application at a fraction of the price try Ginger + Liz's nail lacquer in Not On The First Date (dusty lilac) and Take It Or Leave It (olive hued khaki available Nov 1st). Each Ginger + Liz offering retails for just $12!