Stussy Presents Limited Edition Dilla Tee At "Dilla Day" Event
Published by
Krysten Hughes
on Thursday, February 25, 2010 at 9:00 am.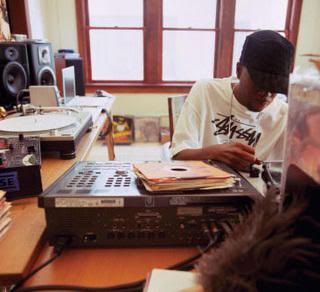 Last week on our Sub Centric blog, we brought to you part one and part two of the Dilla Day Documentary put together by Stussy clothing brand to celebrate the life of the late, great, Hip Hop producer, James Dewitt Yancey, better known as J Dilla, or Jay Dee.
In addition to the three part documentary, Stussy released a limited edition tee shirt produced in conjunction with Stones Throw and the Dilla Estate. I was able to attend one of the release parties coined "Dilla Day" at the Stussy store in Las Vegas when the tee shirt was first presented (pictured below).
DJ Phoreyz (pictured below) was on the ones and twos all night, spinning classic Dilla joints as the hipster west coast crowd piled inside Stussy. Other in-store locations where the "Dilla Day" release event went down included Los Angeles, Washington D.C., Vancouver and Toronto.